Second Line Parades, Weddings, & Private Events
We offer a variety of live performance packages that add some southern spice to your special day. Lagniappe Brass Band offers one of a kind New Orleans second line parades, special music for wedding ceremonies, party music for receptions, and private event packages. Make your wedding or trip to New Orleans truly one of a kind with a local brass band to parade you down the streets.
Weddings: 
Basic package: We offer a 6 piece parade brass band (Tuba, Trumpet, Trombone, Sax, Bass and Snare Drum) dressed in our band uniform: traditional black and white. We would assist you in route planning, but you would take care of all necessary police permits. This package does not include permits, which you would be responsible for obtaining from the New Orleans Police Department.  **It is required by the local New Orleans authorities to have parade permits to parade in the streets of New Orleans.**
Worried about planning all the details? Our All inclusive package includes the same 6 piece brass band (Tuba, Trumpet, Trombone, Sax, Bass and Snare Drum) but we take care of the route planning and police permits for you. You just need to show up and dance! 
Ceremonies and Receptions:
We offer a variety of ensembles for ceremonies, providing a gentler touch. For receptions, we have an even bigger stage band for getting down and funky.
Private/Corporate events:
We are available for private/corporate events of all sizes. We can scale up or down depending on the size of your event and what you're looking to do. Our most popular band is our 6-piece group but if you need something smaller or larger we can easily adapt to your needs. Send us a message and let us know how we can bring that New Orleans culture to your event!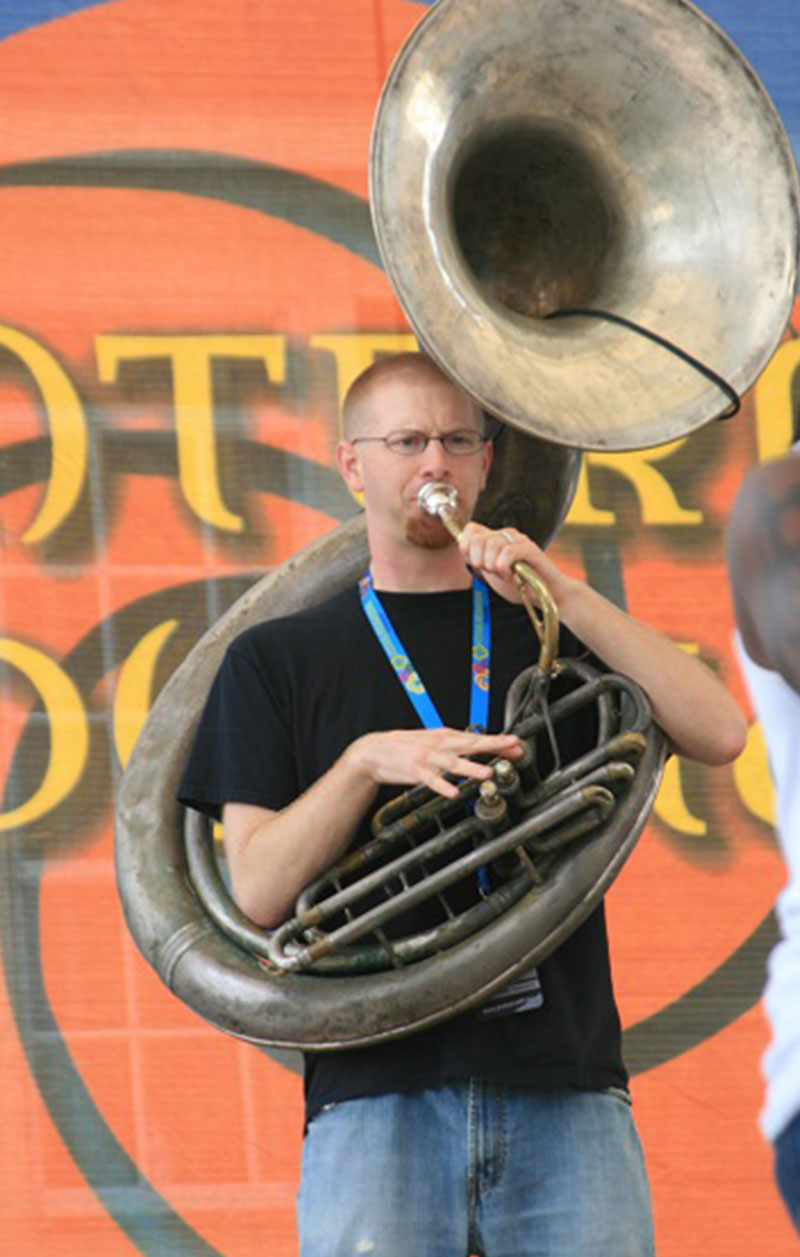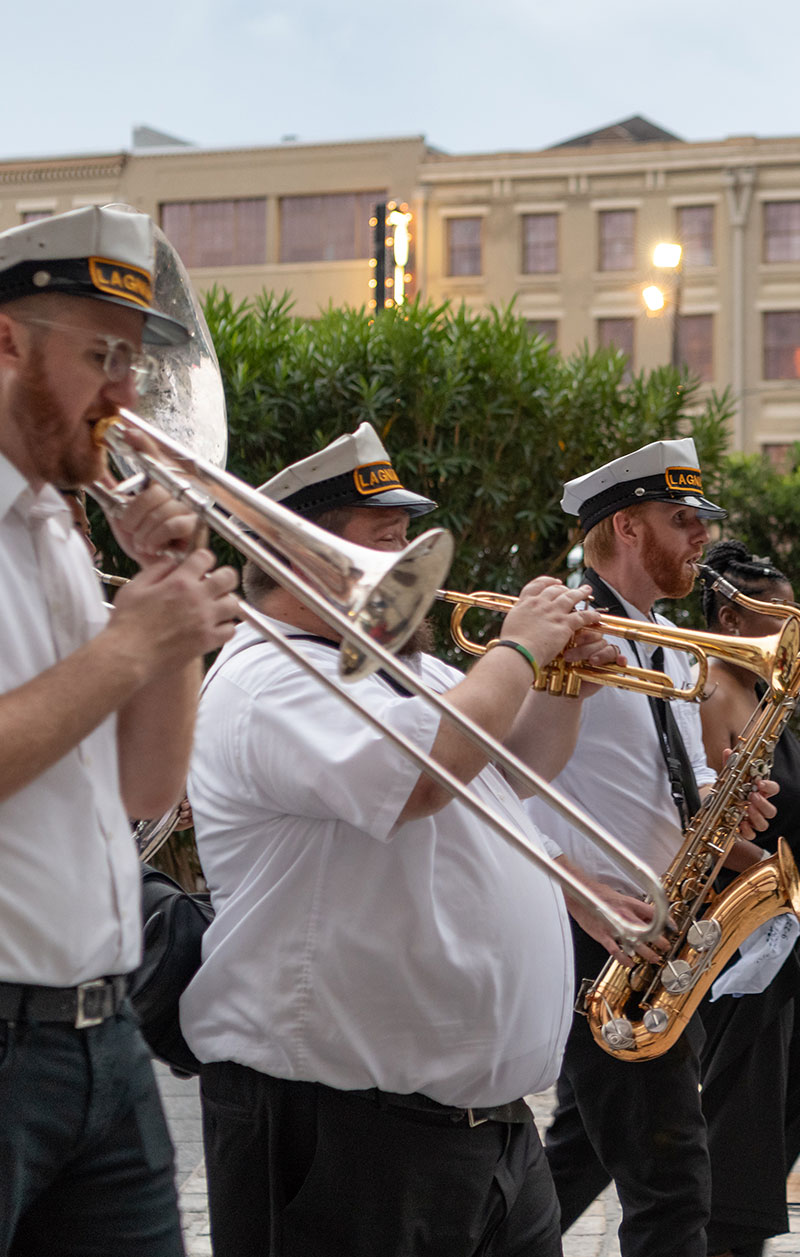 The Story of Lagniappe
The term Lagniappe comes from cajun French for "a little something extra." Started in 2010, Lagniappe Brass Band was just an idea that quickly grew into something much more. Through our time, we have had the pleasure of playing around the United States, Canada, and have done several overseas tours in Spain and France.
Verterans of getting funky and bringing that soulful New Orleans brass, we're done countless festivals and are a huge lover of the music culture in New Orleans. 
Book Me Some Lagniappe!
Get funky with us and let us see how we can bring that New Orleans spice to your events!